It was in the late 1800's when members of the First Baptist Church in Newtown and Swansboro began hosting Sunday School from house to house because they found it difficult to walk the fifteen blocks to First Baptist Church on Seventh Street. Soon several elderly members began to hold church services at Hider's old house on Midlothian Turnpike. W. L. Petegrew was influential in the organization of the budding church. The first choir was organized by Sisters Ada Johnson and Susie A. Branch. Rebecca Howelette led the petition to First Baptist Church that a church be organized in the Newtown-Swansboro area. Second Baptist of Manchester was organized in October 1881. The first Pastor called to the new church was Rev. Sandy Howell. He was followed in the pastorate by Rev. David Robinson. Our first edifice was built under the leadership of our third Pastor, Rev. Richard Graham. As our Anniversary Hymn states, we have had several pastors over the years and we are especially proud that a memorial stone in honor of one of the pastors during our first decade, Rev. D. Webster Davis, has been prominently displayed in the City of Richmond for more than 75years. One of the beautiful stained glass windows displayed as you enter the sanctuary shows an image of Rev. Davis. That window was moved from our former church which was erected in 1905 at 105 East Pilkington Street on land that was donated in part by Deacon Mason Baugh, and it is a reminder of our long and rich history in the Manchester community.
A highly acclaimed inspirational speaker, Og Mandino, once said: "Remind thyself, in the darkest moments...every adversity will only hide, for a time, your path to peace and fulfillment" Sadly in 1913, Rev. C. L. Garland and several members left the church to organize a new church. Through the pain of separation, there was rebirth by the organization of our daughter church, Union Baptist. By the mid- 1900's Second Baptist was thriving and several new ministries emerged. The first Junior Choir was organized by Sisters Fannie and Flossie Youille. The D. Webster Davis Memorial Gospel Chorus was organized under the direction of Sisters Ida Bebbs and Sarah Friend. Two Usher Boards were formed. The Sunday School continued its vital role as the cornerstone of the church's program of Christian Education. The mortgages on the original edifice and the renovated building were burned. A parsonage was added on land adjoining the church in 1948, and by 1952 the mortgage on the new parsonage was burned. The church hosted several major African—American Christian theatrical productions, including The Crucifixion and Heaven Bound in which several of our members had leading roles.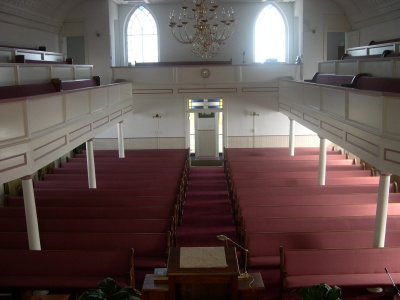 The next fifty years found the church continuing its growth and following its mandate to be a "Caring and Sharing" congregation. During the uprising in the Belgian Congo, the church adopted two students who had been separated from their families and brought them to safety in the United States at the urgent request of the missionaries administering schools in that country. Initially Michael and Antoinette Macris lived in the parsonage with Pastor and Mrs. Reginald Winbush. However, as the Pastor's family size increased, the church extended a call to the membership to open their homes and hearts as guardians for our adoptees. Former Trustee George and wife, Susie B. Lewis accepted the call as Michael's guardian. Deacon William A. Glerm, Sr. accepted the call as guardian for Antoinette. A church son, William Russell Jones, Sr., was ordained into the ministry. The church became the sponsor of Scouting. The Girl Scout program was organized under the leadership of Sisters Blanche Winston and Ester Logan Booker. The Boy Scout program was organized under the leadership of Sister Moizelle Archer and Brother Leon Gibson, Sr. Rev. Reginald Winbush, our pastor from 1957 to 1968 earned membership in Scouting's Order of the Arrow. Through the years, Troops 490 and 499 chartered at Second Baptist have proudly sponsored four boys to earn Scouting's highest rank of Eagle Scout: Robert Mealy, Charles C. Coles, Jerome Jackson and Gregory Gwaltney. The Young Ladies Activity Group was organized by Sister Cornelia D. Moon. The Watkins Gospel Chorus was formed under the direction of Sister Evelyn Watkins, with Sister Sarah Bebbs Friend as pianist. Early members included Deacons F rank Epps and Robert Wyatt, and Sisters Beatrice Jones Glenn, Molly Dillard, Moizelle Minor, and Catherine Fleming. The Kirby-Randolph and the KR Juniors were formed under the direction of Wilnette Kirby and Jean Randolph. The Inspirational Choir was formed. The L. B. Samuel Memorial Choir was organized. The Recreation and Education committee was organized by Sister Susie B. Lewis. The Higher Education Committee was organized by Deaconess Carolyn Dillard. The Hospitality Ministry was organized. The Bus ministry was organized and a steady succession of drivers includes Brothers P. I. Smith, Robert L. Charles, Sr., Steve Malone, Bernard Johnson, Jr., David McNeil, Michael Washington, and Sister Juanita Allen. Our Medical Assistance Ministry, spearheaded by Dr. Harry S. Crawford, Sr., was organized. Pastors serving during this period included Rev. C. H. S. Watkins, Rev. Reginald Winbush and Rev. Lawrence B. Samuel, Sr.
As we entered the 21" century, we were challenged to rely on our collective strength and, in the absence of a Pastor, we were guided in our spiritual ministry for over a year by the very dedicated and capable former Chairman of our Deacon Board, Deacon Saint Jeffers. We were further blessed that Rev. Leroy Jones responded to the call for an Interim Pastor and served in that capacity for approximately two years.
Reverend Ralph S. Hodge accepted the call as Pastor on January 5, 2003 and he was installed on April 27, 2003. Under his leadership several ministries have been added including the Men's Ministry, Women's Ministry, Couple's Ministry, Single's Ministry, Mature Life Ministry, Outreach Ministry, 8:00 AM Choir, Mass Choir, Blessings Book Store, Greeters Ministry, Heart to Hand Shawl Ministry, New Disciples Ministry, Kid's Kingdom Ministry, His Butterflies Ministry, New Members Support Ministry, Praise with a Purpose Ministry, and Visitors Ministry. Rev. Craig Mathews accepted the position as Minister of Music and served in that capacity for over l0 years. Our current Minister of Music, Jake Holmes, joined us in 2014 and our Music Department has continued to grow under his direction. We triumphantly moved to our new sanctuary at 3300 Broad Rock Boulevard in June 2008 in fulfillment of the vision of the Pastor and the congregation. As we celebrate our 134th Anniversary, we give thanks to God for leading us to a place of "peace and fulfillment." We have chosen to "Put God First" and to serve our membership, our community and our God as the "caring and sharing" congregation that we have been called to be.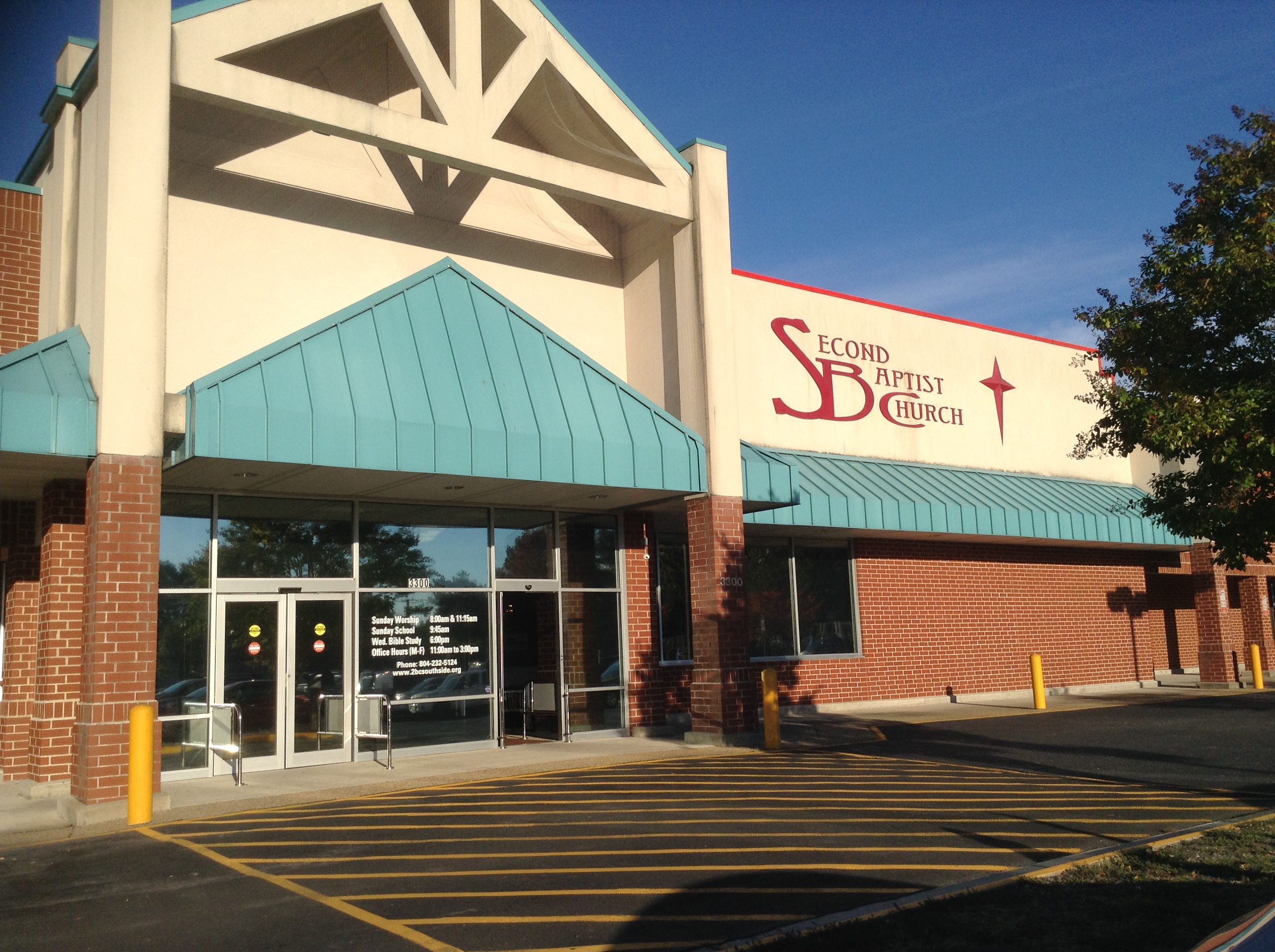 *History provided by History Committee*
Chairperson: Rheba Gwaltney
Vice Chairperson: Michael Washington